Happy Happy Monday everyone!!
I have no words...
It is taking everything I have to not order these shoes!! Crystal, you have no money and nowhere to wear them ~ Im repeating that to myself...its not working...
via Etsy (where else?!)
When things are made into rainbows!
I shared
this house
with you last week, but I really love when stuff is "rainbow-ized!"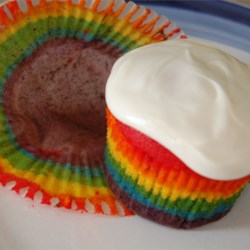 This dress just makes me giggle!
Goodwill shopping
I love getting a good deal, its far more fun than spending a ton of money on something. Plus I love unique, non-cookie-cutter items....and Im poor! So Goodwill consists of the bulk of my shopping, and I find some fun stuff :)
A super fun and quirky chair ~ $7.50!!